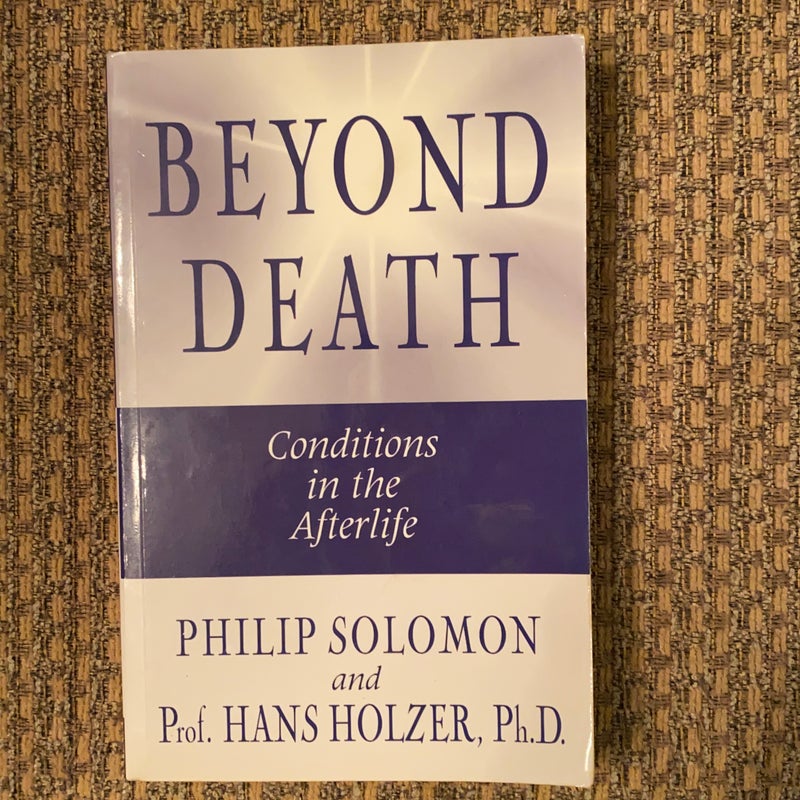 Format

- Paperback
Condition

- Good
Listed

- 2 years ago
Views

- 18
Wishes

- 6
Ships From

- New Jersey
Est. Publication Date

- Mar 2001
Seller Description
#nonfiction#paperback#parapsychology#metaphysical#newage#Solomon#Holzer "What kind of life do people lead on the Other Side?" Phillip Solomon, a leading British psychic, teams up with Hans Holzer, author and world-renowned investigator of the paranormal, to penetrate the mysteries of life after death. Solomon, an experienced trance medium, held regular sessions in which he opened himself to communication from the afterlife, recording verbatim the transmissions he received. The result is by turns compelling, touching, entertaining, and often surprising. Find out what people from all walks of life - male and female, old and young, rich and poor, famous and anonymous - are doing now that they've "passed on." - Acclaimed psychic Philip Solomon and world-renowned author Hans Holzer tamd up to investigate the "Other Side" - life after death - First-hand accounts of people from all walks of the afterlife - including memorables such as Elvis, Hitler, and Marilyn Monroe - Verbatim descriptions from the deceased of their afterlife conditon, activities, and environment - Learn about the "healing houses," what contact souls can have with their living loved ones, how you'll appear in the afterlife, and how everyday experiences carry over to the "Other Side"
Publisher Description
The authors report their psychic conversations with the dead. Hear how Princess Diana, Al Capone, Judy Garland, Marilyn Monroe, Elvis, and others describe their new "lives."
Be The First One To Review
Review the book today!