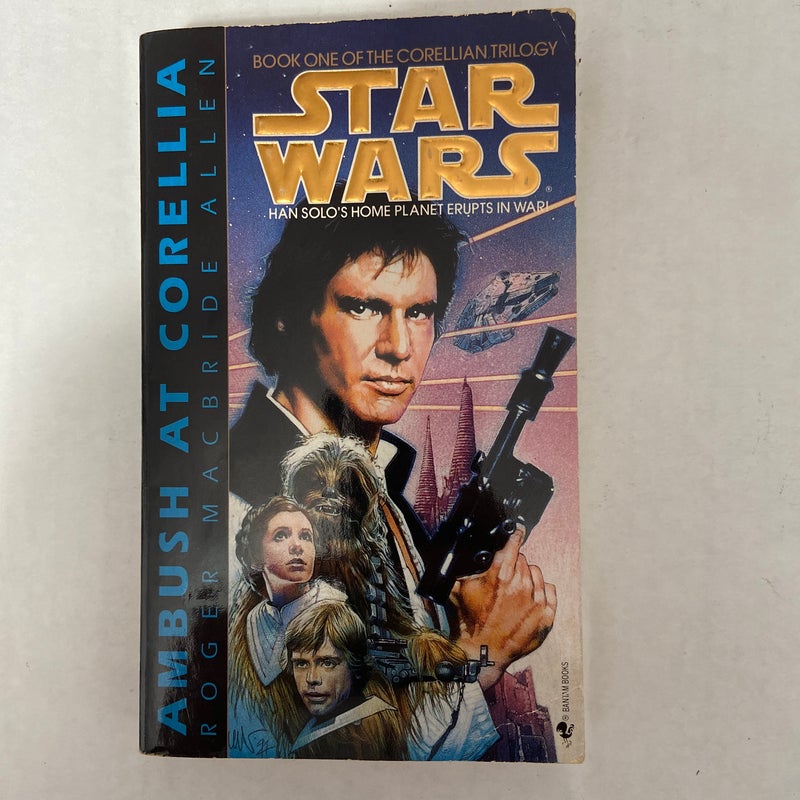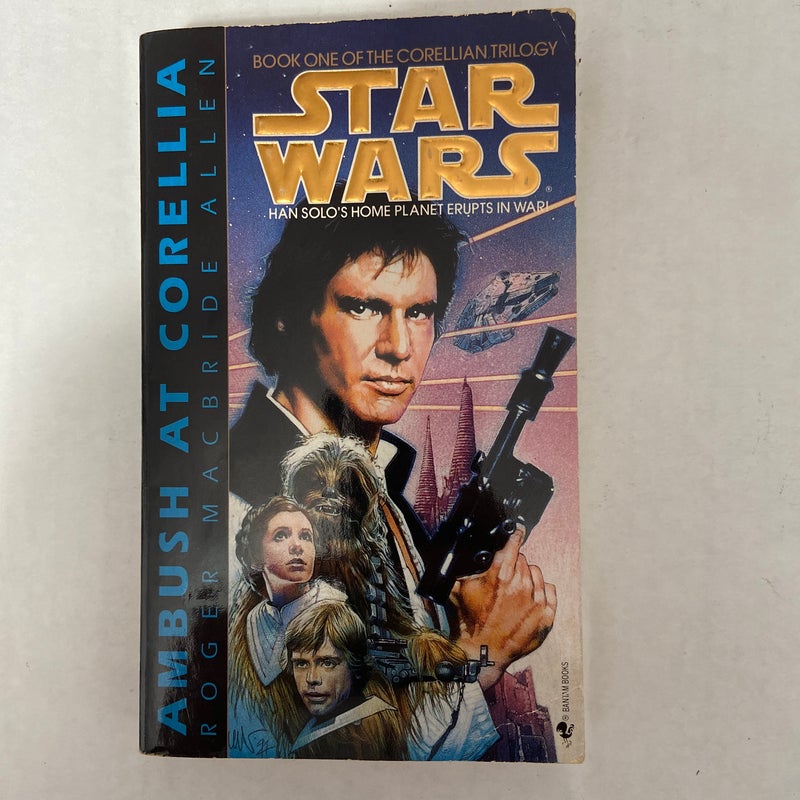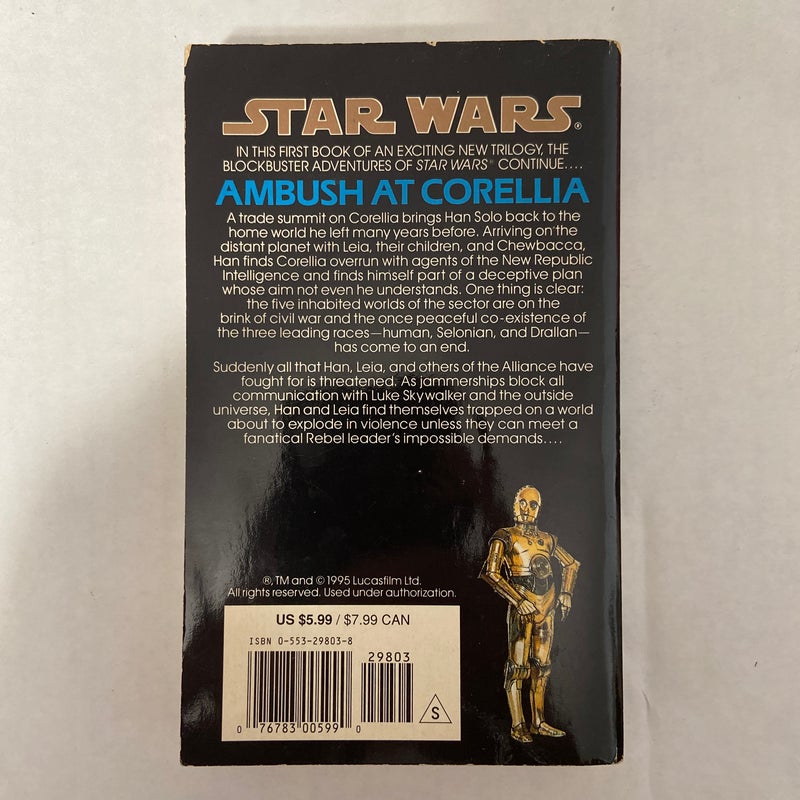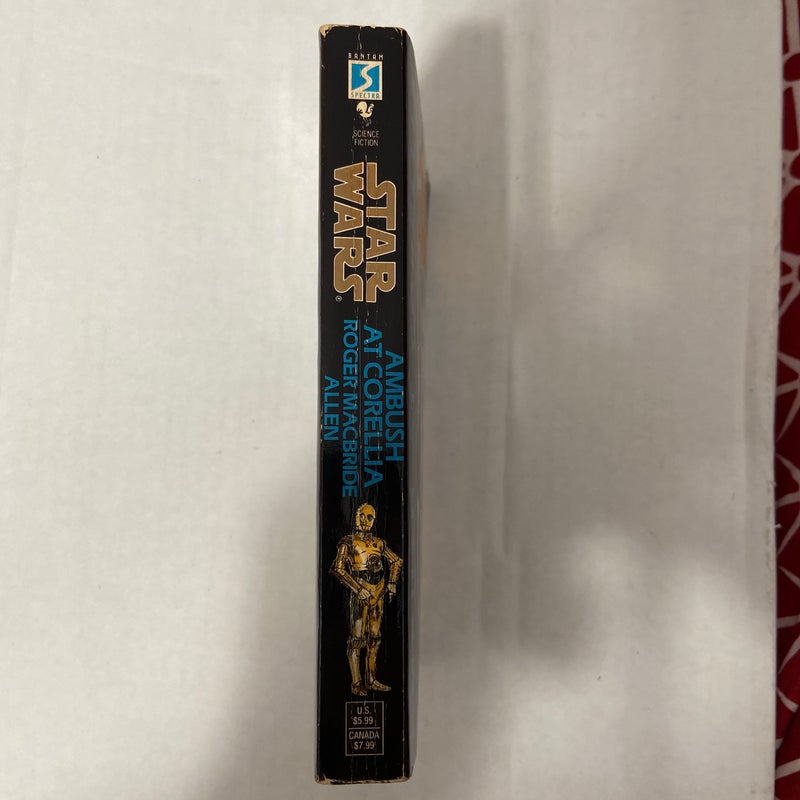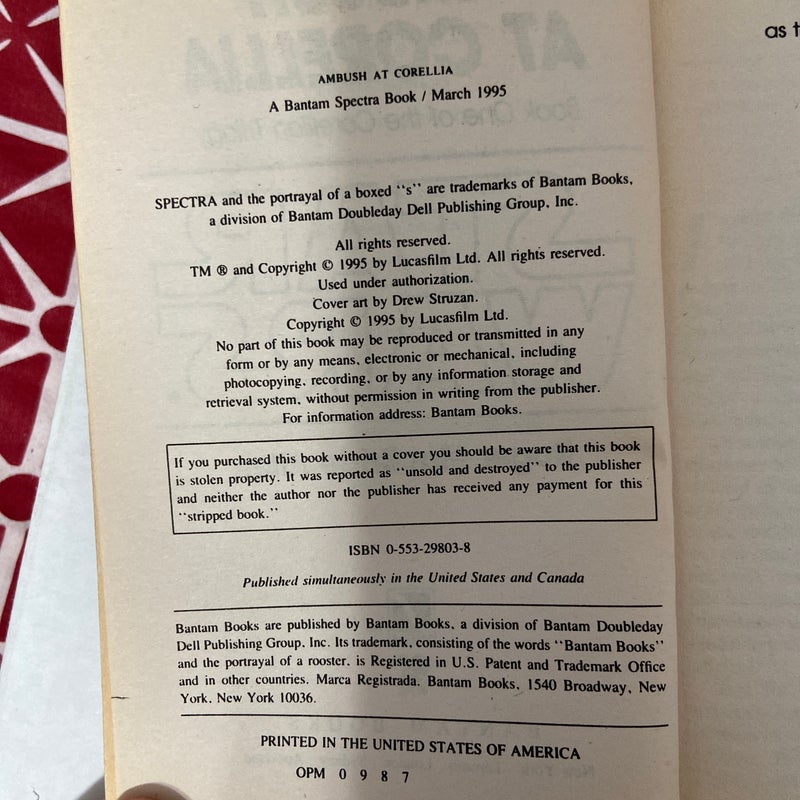 Category

- Fiction / Sci-Fi
Format

- Paperback
Condition

- Good
Listed

- A year ago
Views

- 25
Wishes

- 3
Ships From

- Virginia
Est. Publication Date

- Feb 1995
Seller Description
ISBN 0553298038. A Bantam Spectra Book/March 1995. The Corellian Trilogy Book#1 of 3.
Publisher Description
ISBN: 0553298038
A trade summit on Corellia brings Han Solo backto the home world he left many years before.Arriving on the distant planet with Leia, their childrenand Chewbacca, Han finds Corellia overrun withagents ...
Be The First One To Review
Review the book today!
Additional titles by Roger MacBride Allen
'Ambush at Corellia: Star Wars Legends (the Corellian Trilogy)' readers also enjoyed: