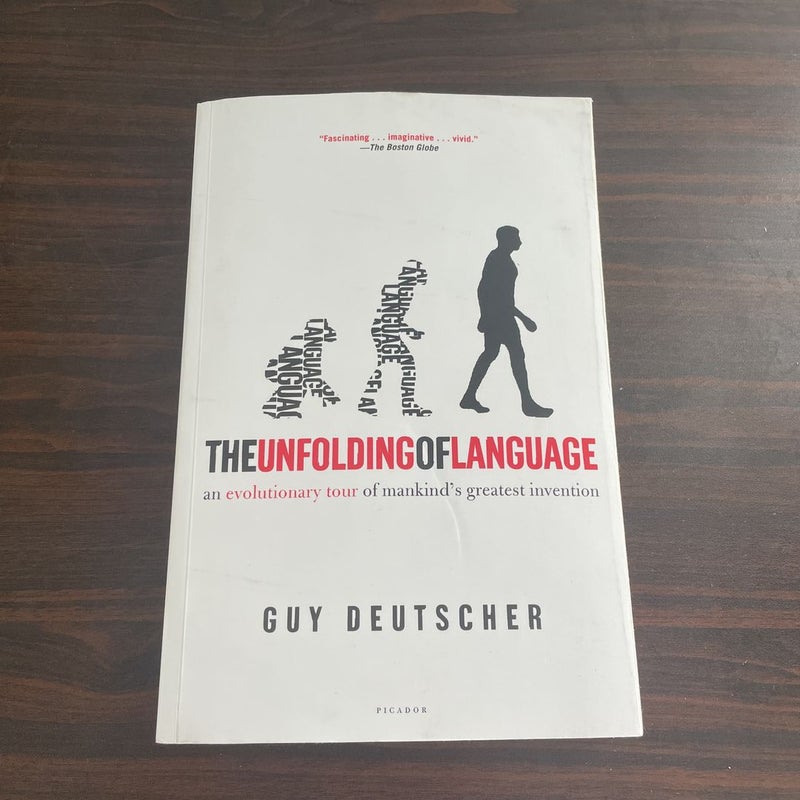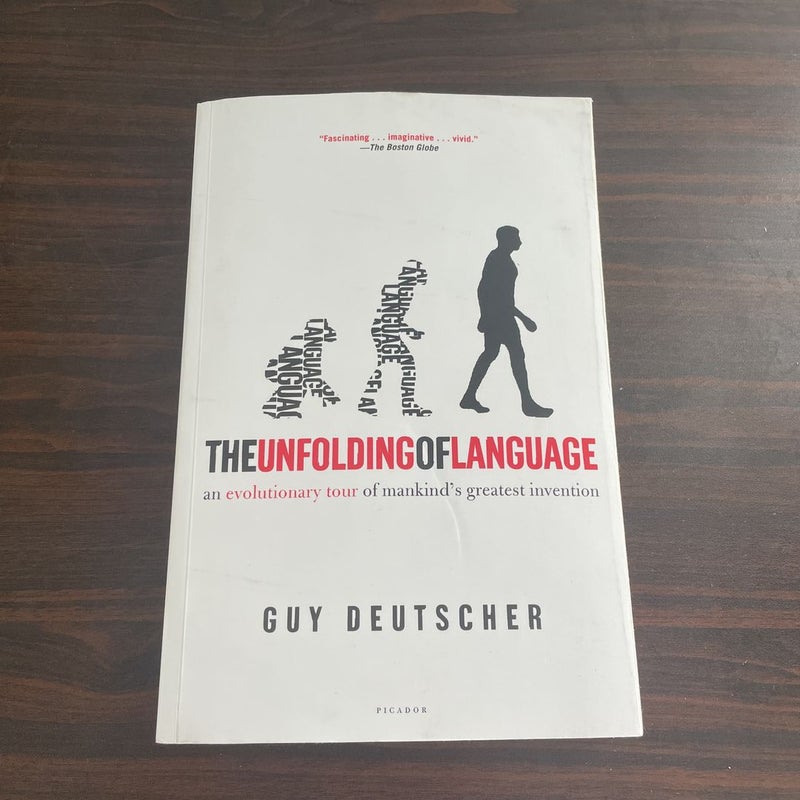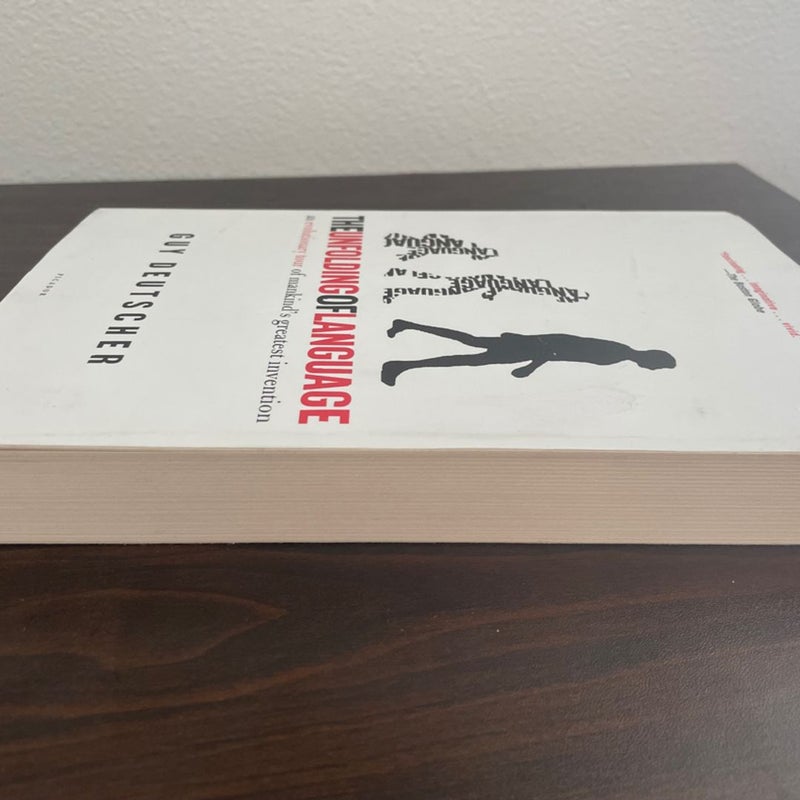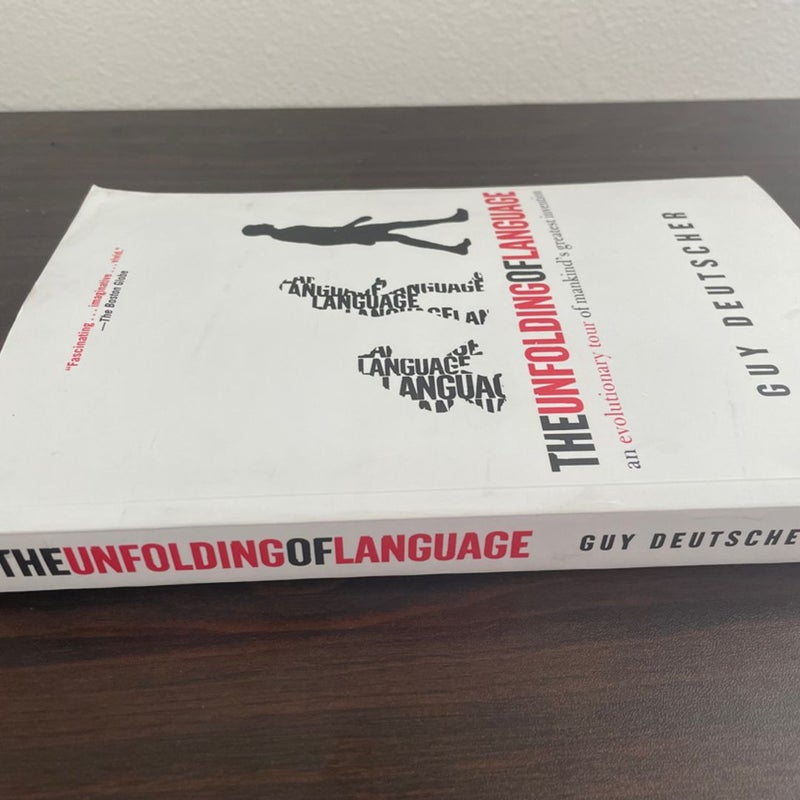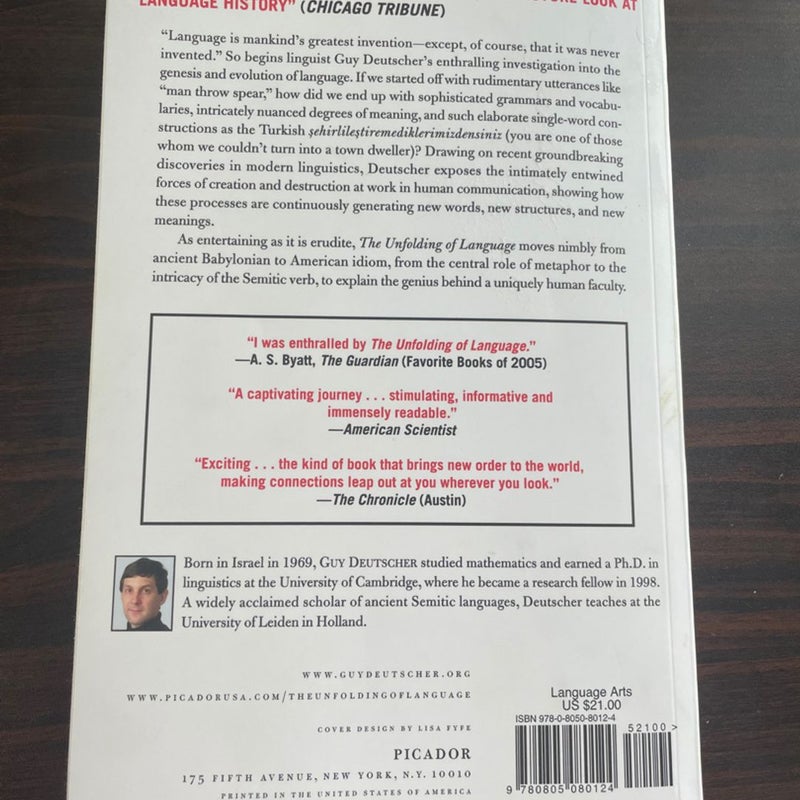 Category

- Non Fiction / Social Science
Format

- Paperback
Condition

- Good
Listed

- 3 months ago
Views

- 4
Est. Publication Date

- May 2006
Seller Description
Good condition. Slight creasing on cover.
Publisher Description
ISBN: 9780805080124
Blending the spirit of Eats, Shoots & Leaves with the science of The Language Instinct, an original inquiry into the development of that most essential-and mysterious-of human creations: Language Lan...
Be The First One To Review
Review the book today!
Additional titles by Guy Deutscher
'The Unfolding of Language' readers also enjoyed: