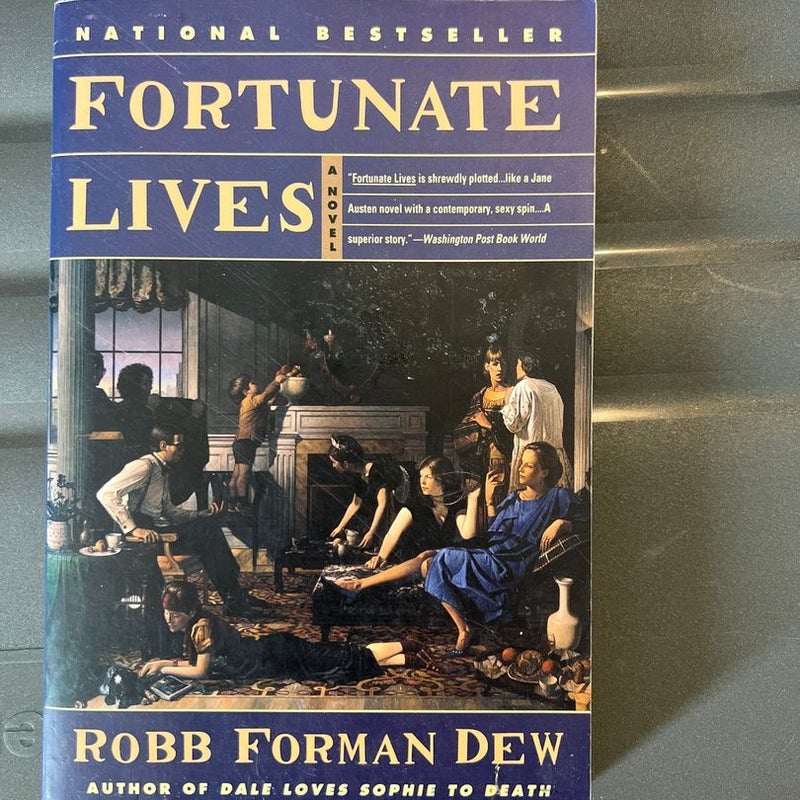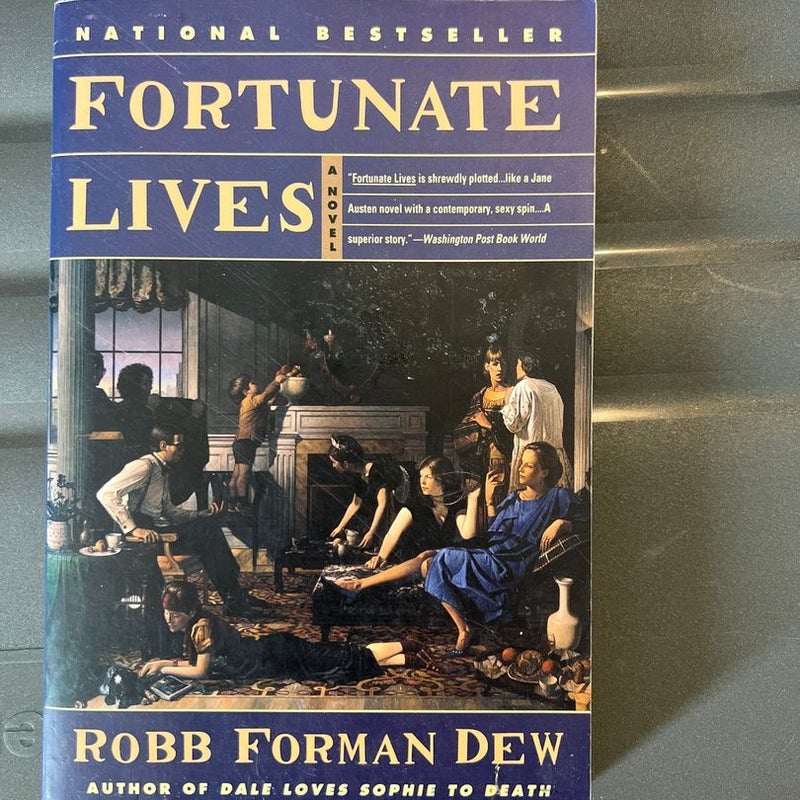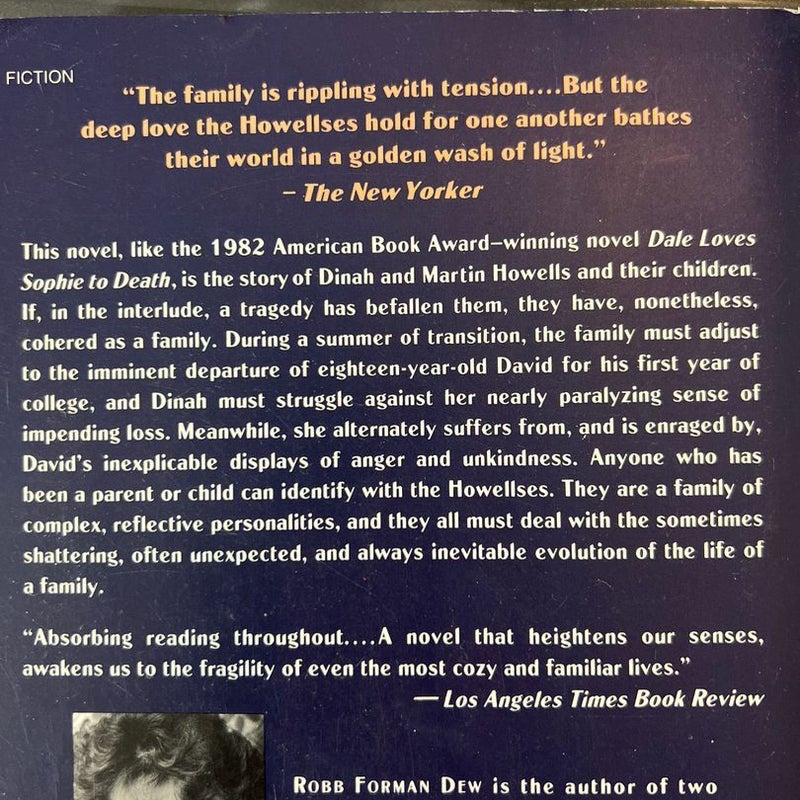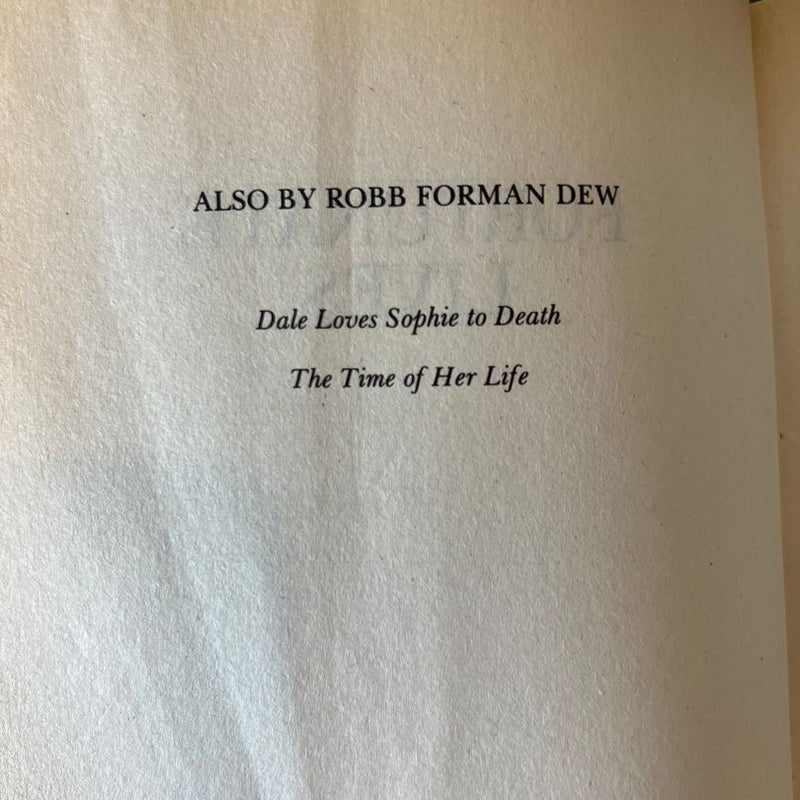 Category

- Fiction / Family & Relationships
Format

- Paperback
Condition

- Good
Listed

- 9 months ago
Views

- 6
Ships From

- Pennsylvania
Est. Publication Date

- Feb 1993
Seller Description
#emptynesters#drama#midlife#comingofage#familytransition#college#parenthood#growingup This novel, like the 1982 American Book Award winning novel, Dale Loves Sophie To Death, is the story of Dinah & Martin Howells and their children. If, in the interlude, a tragedy has befallen them, they have, nonetheless, cohered as a family. During a summer of transition, the family must adjust to the imminent departure of eighteen-year-old David for his first year of college, and Dinah must struggle against her nearly paralyzing sense of impending loss. Meanwhile, she alternately suffers from, and is enraged by, David's inexplicable displays of anger & unkindness. Anyone has been a parent or a child can identify with the Howellses. They are a family of complex, reflective personalities, and they all must deal with the sometimes shattering, often unexpected, and always inevitable evolution of the life of a family.
Publisher Description
ISBN: 9780060975364
This highly praised national bestseller is a beautiful and searing, often comic story centered around the family first introduced in the American Book Award-winning novel Dale Loves Sophie to Death. "...
Be The First One To Review
Review the book today!
Additional titles by Robb Forman Dew
'Fortunate Lives' readers also enjoyed: