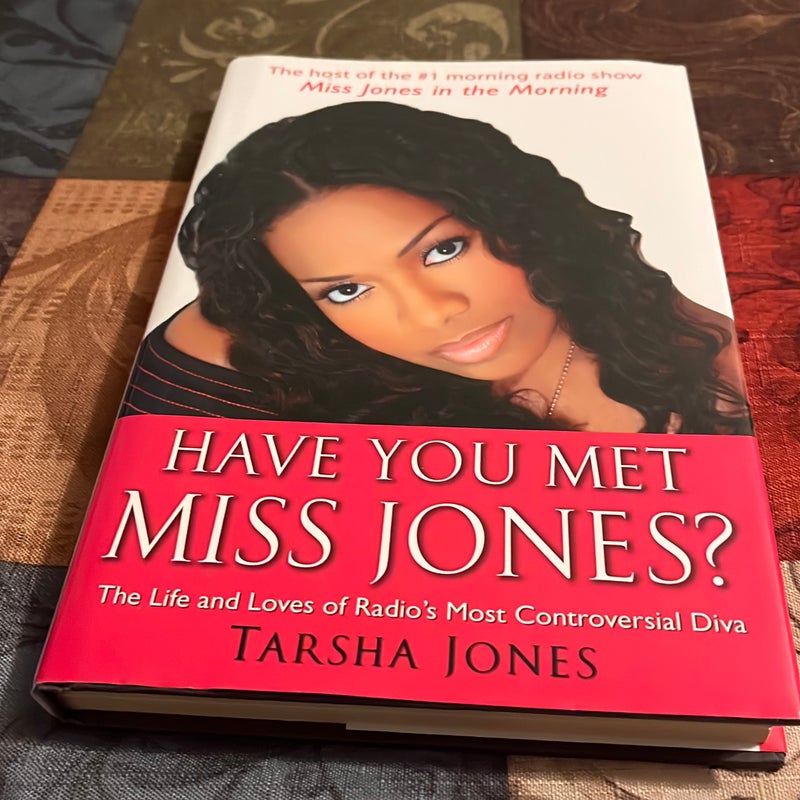 Category

- Non Fiction / Biography & Autobiography
Format

- Hardcover
Condition

- Good
Listed

- 2 years ago
Views

- 2
Ships From

- Michigan
Est. Publication Date

- Jul 2007
Seller Description
#nonfiction#radio#diva#Hot97listeners#abusiverelationships#memoir Description Product Description "Even though I've tried to wear glass slippers, somebody has deliberately knocked them off my feet. Because of that, I have walked the earth emotionally barefoot, and expressed my lack of self-esteem and rage in ways that clouded my judgment. I was a participant in a lot of drama. Didn't mean to be . . . it was never my intention." So confesses Tarsha Jones, host of New York's popular radio show Miss Jones in the Morning. "Jonesy," as she's known to her fans, captivates millions of Hot 97 listeners with her daily dish on hip-hop and rap celebrity. But within these pages are the juicy scandals that even this no-holds-barred DJ has kept off the airwaves. For the first time, Jones reveals everything–from candid stories of her early singing career under Doug E. Fresh's wing (and between his sheets) to a wild affair with Busta Rhymes; from bitter feuds with Wendy Williams and shock jocks Star and Buc Wild to friendships with Patti LaBelle and Isaac Hayes; from collaborations with Fat Joe and Big Pun all the way to catfights with Christina Milian and Beyoncé's mother, Tina Knowles. Jones lets it all hang out and doesn't tiptoe around anyone's feelings–including her own. Beginning with her volatile upbringing as the child of alcoholic parents and the target of bullying peers, Jones takes us on a journey of self-exploration, recounting how she survived abusive relationships, twisted coworkers, and backstabbing bosses to ultimately rise through the radio ranks and make it to the top of her game. But more than just a tell-all tale, this inspirational memoir is a testament to the struggles of a black woman trying to succeed in a white male-dominated industry, where the sharks never stop circling no matter how much you achieve. For those who love steamy entertainment gossip, admire coming-of-age chronicles of resilience, or just like to see emperors (and moguls) without clothes, so to speak, the pages will fly. Even devoted listeners who think they already know radio's rowdiest diva will have to ask themselves . . . Have You Met Miss Jones?
Publisher Description
ISBN: 9780345497482
The provocative radio DJ shares her candid account of her colorful life and career, from her early musical collaboration with Doug E. Fresh and wild love affairs, to the bitter feuds, intimate friends...
Be The First One To Review
Review the book today!
Additional titles by Tarsha Nicole Jones
'Have You Met Miss Jones?' readers also enjoyed: