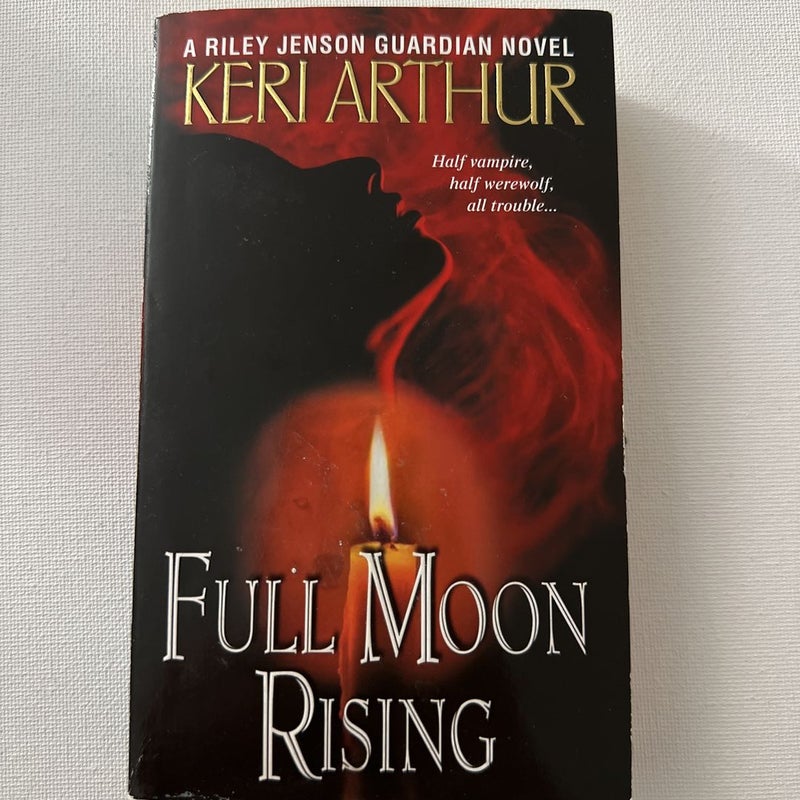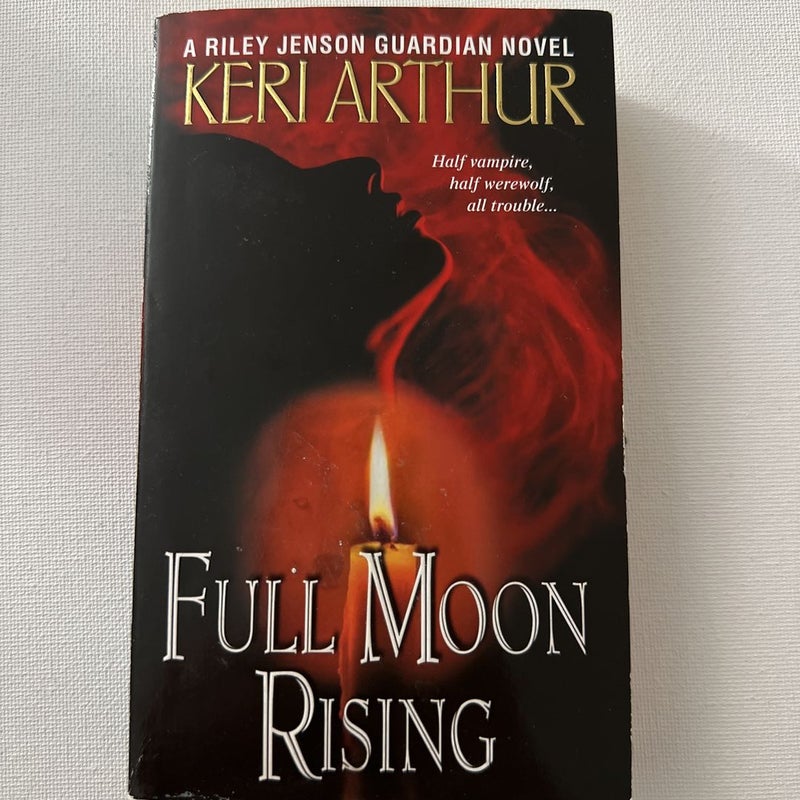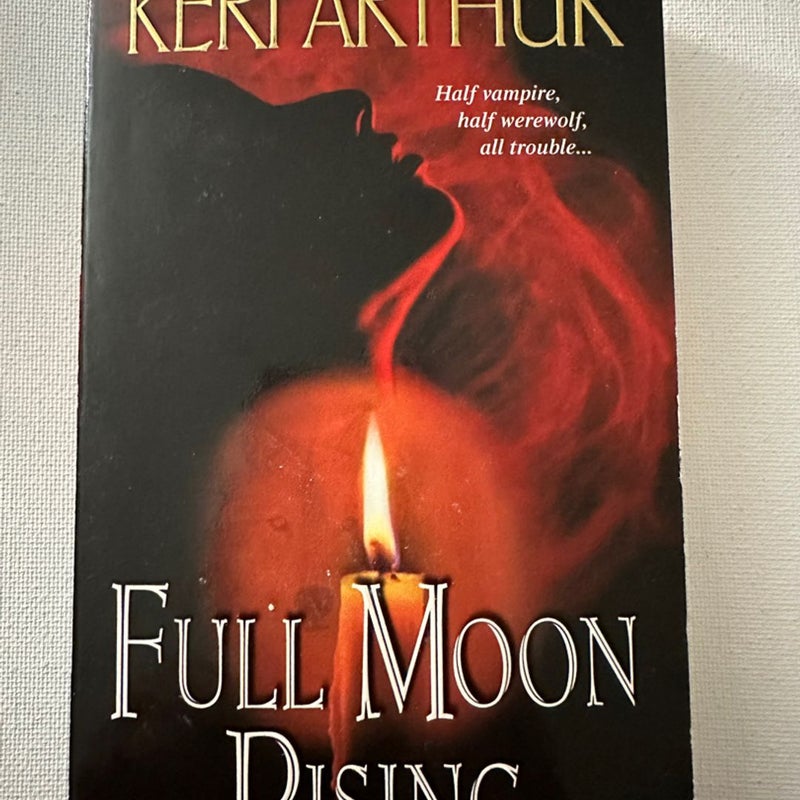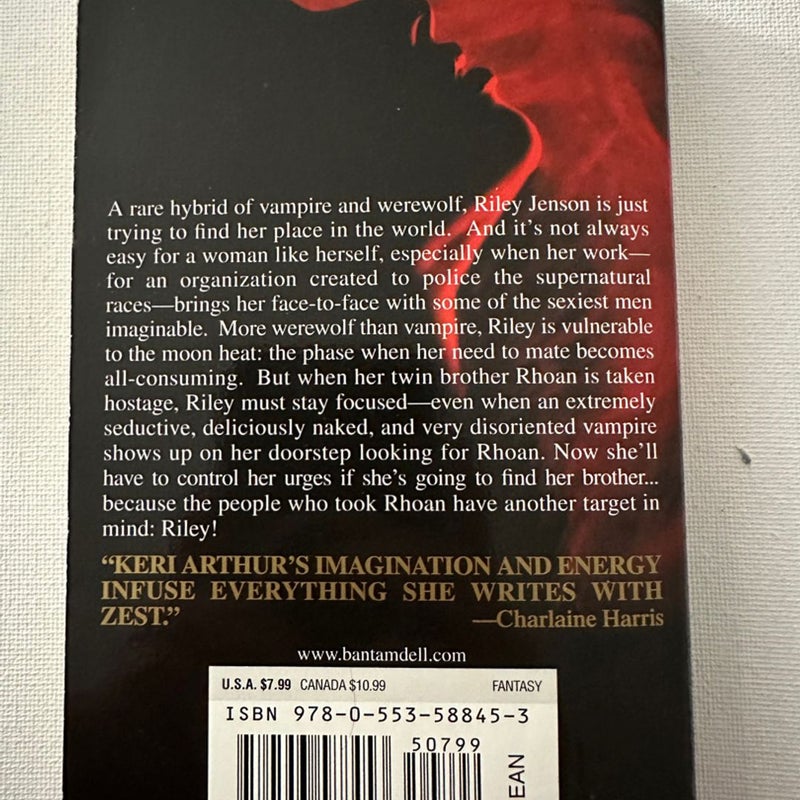 Category

- Fiction / Fantasy
Format

- Paperback
Condition

- Excellent
Listed

- 6 months ago
Views

- 2
Ships From

- Kentucky
Est. Publication Date

- May 2007
Seller Description
A rare hybrid of vampire and werewolf, Riley Jenson and her twin brother, Rhoan, work for Melbourne's Directorate of Other Races, an organization created to police the supernatural races–and protect humans from their depredations. While Rhoan is an exalted guardian, a.k.a. assassin, Riley is merely an office worker–until her brother goes missing on one of his missions. The timing couldn't be worse. More werewolf than vampire, Riley is vulnerable to the moon heat, the weeklong period before the full moon, when her need to mate becomes all-consuming.… Luckily Riley has two willing partners to satisfy her every need. But she will have to control her urges if she' s going to find her brother….Easier said than done as the city pulses with frenzied desire, and Riley is confronted with a very powerful–and delectably naked–vamp who raises her temperature like never before.
Publisher Description
ISBN: 9780553588453
When her twin brother, Rhoan, an assassin assigned the task of protecting the innocent from evil supernatural beings, vanishes while on one of his missions, dhampire Riley Jensen--a young woman who is...
Be The First One To Review
Review the book today!
Additional titles by Keri Arthur
'Full Moon Rising' readers also enjoyed: