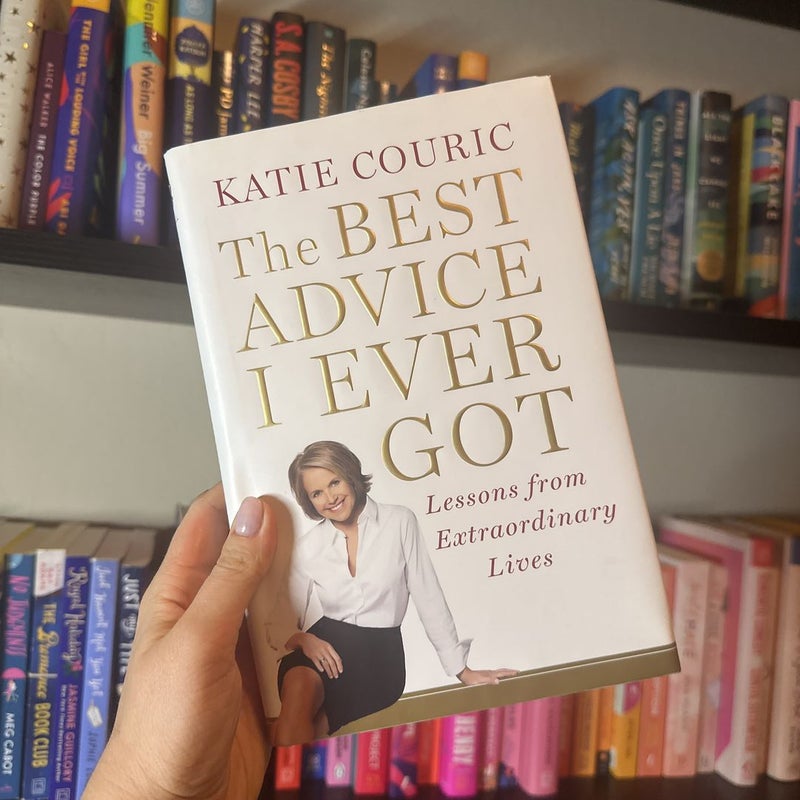 Category

- Non Fiction / Biography & Autobiography
Format

- Hardcover
Condition

- Like New
Listed

- 5 months ago
Ships From

- Arizona
Est. Publication Date

- Apr 2011
Seller Description
What was the tipping point for Malcolm Gladwell? What unscripted event made Meryl Streep who she is? In this inspiration-packed book, Katie Couric reports from the front lines of the worlds of politics, entertainment, sports, philanthropy, the arts, and business—distilling the ingenious, hard-won insights of leaders and visionaries, who tell us all how to take chances, follow our passions, cope with criticism, and, perhaps most important, commit to something greater than ourselves. Among the many voices to be heard here are financial guru Suze Orman on the benefits of doing what's right, not what's easy; director Steven Spielberg on listening rather than being listened to; quarterback Drew Brees on how his (literal) big break changed his life; and novelist Curtis Sittenfeld on the secrets of a great long-term relationship (she suggests marrying someone less neurotic than you); not to mention: • Michael Bloomberg: "Eighty percent of success is showing up . . . early." • Eric Stonestreet: "Remember that the old lady who's taking forever in line is someone's grandma." • Joyce Carol Oates: "Read widely—what you want to read, and not what someone suggests that you should read." • Jimmy Kimmel: "When in doubt, order the hamburger." • Apolo Ohno: "It's not about the forty seconds; it's about the four years, the time it took to get there." • Madeleine K. Albright: "Never play hide-and-seek with the truth." Along the way, Couric reflects on the good advice—and the missteps—that have guided her from her early days as a desk assistant at ABC to her groundbreaking role as the first female anchor of the CBS Evening News. She reveals how the words of Thomas Jefferson helped her deal with her husband's tragic death from cancer, and what encouraged her to leave the security of NBC's Today show for a new adventure at CBS.
Publisher Description
ISBN: 9780812992779
NEW YORK TIMES BESTSELLER • For anyone who wants to see how today's best and brightest got it right, got it wrong, and came out on top. What was the tipping point for Malcolm Gladwell? What unscripted...
Be The First One To Review
Review the book today!
Additional titles by Katie Couric
'The Best Advice I Ever Got' readers also enjoyed: