How to Decide if It's Time to Let Go of That Book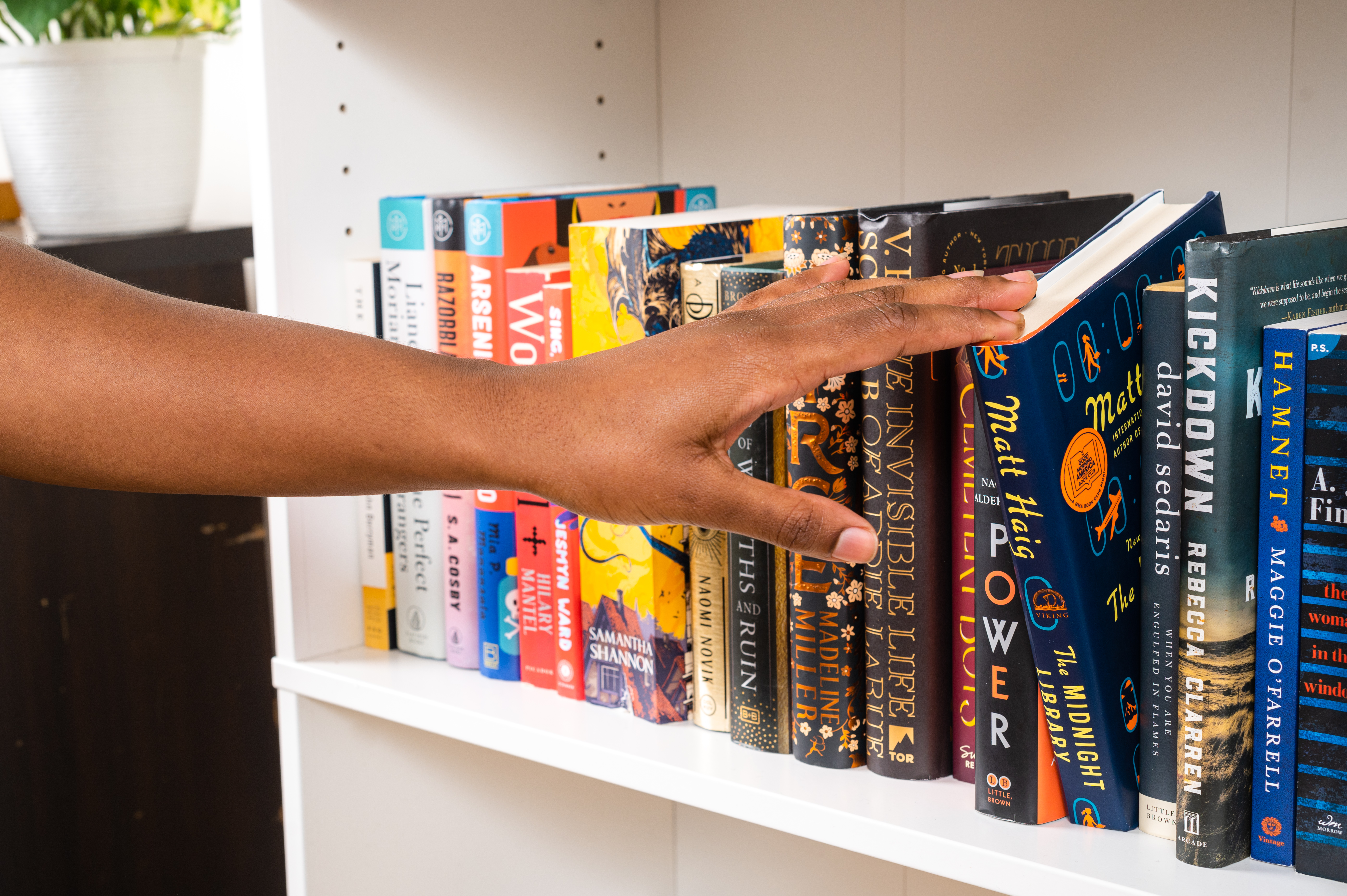 As the new year approaches, now is a good time to give your book collection a reset. Creating an intention or resolution as far as the books you want to read (or number of books you want to read) in the coming year is a common tradition for readers. On the other side of the equation, it's also a great opportunity to give your shelves an audit and get some of your old books into new hands.
Whether you plan to donate your books, give them to friends, or earn some extra some extra cash for new book acquisitions by selling on PangoBooks, here are a few simple questions to consider when looking at your shelves to help decide which books to keep and which to part with.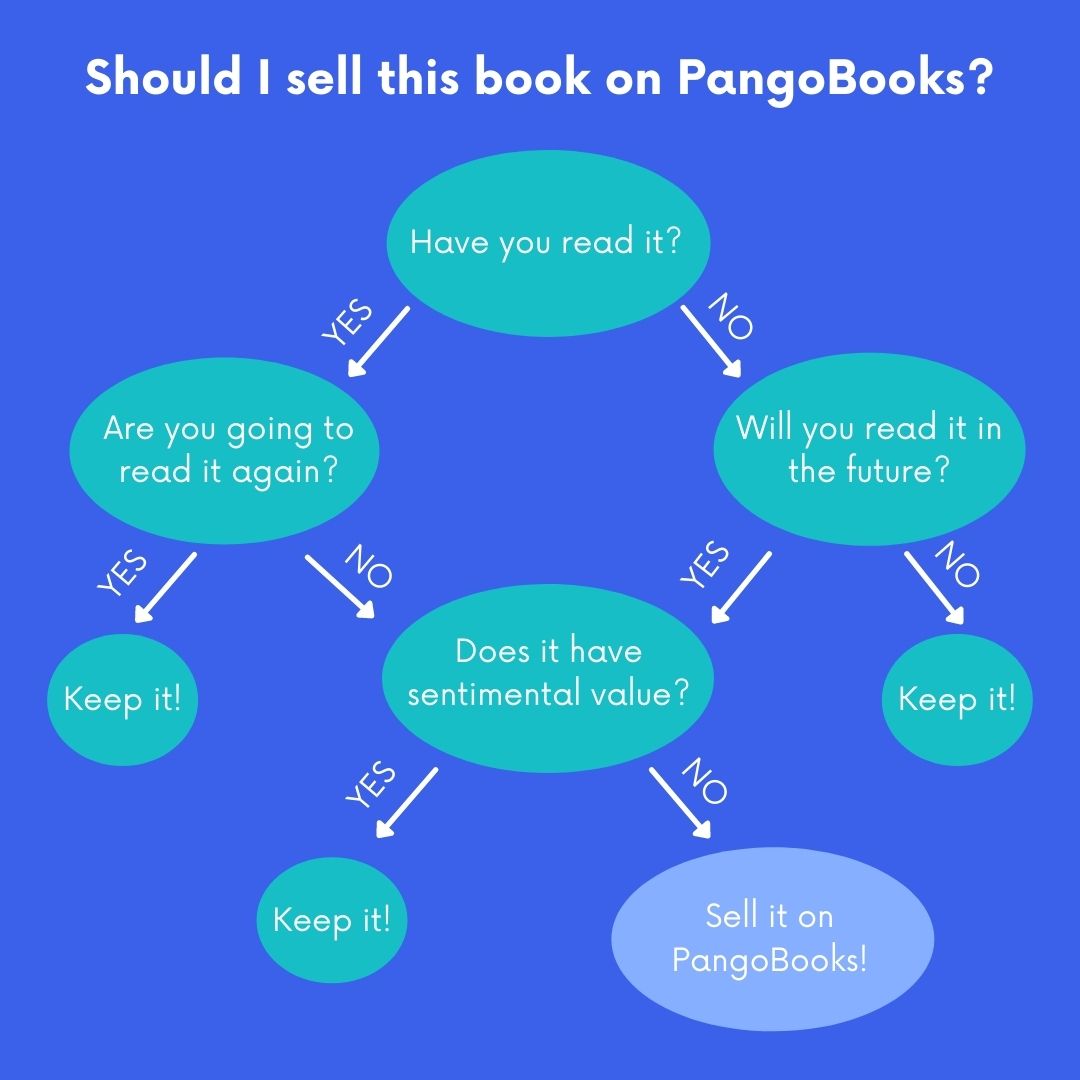 Have you read it yet?
The first thing to look at when deciding whether or not to part with a book is whether or not you've read it. Or in the case of a book you got started with but didn't complete, whether you intend to finish it at some point. If you haven't finished reading it and intend to, then obviously enough, that's a book you should keep. But if whatever spark it was that inspired you to grab that book in the first place has dulled, and you genuinely don't see yourself picking it up again, it may be time to let it go.
Do you have plans to read it in the future?
If you haven't already read a particular book on your shelf, ask yourself honestly: Am I ever going to read this? You're not obligated to hold on to the hardcover your aunt gifted you two birthdays ago that isn't quite your genre–if your TBR list is piling up and there are books on your shelf you simply have no interest in, it may be time to part with these titles.
Sometimes, it can be especially difficult to part with newer unread books, but these can often be the easiest books to sell–on PangoBooks, a "mint" or "excellent" condition book will often sell for more than a well-worn copy.
Are you realistically going to read it again?
Did you breeze through that Book of the Month pick and now it's taking up space on your shelf? If it's not a title you'll return to again and again, it could be time to add it to your for-sale pile. There's no harm in being relatively liberal here: even if you don't have plans to read it immediately but think you might want to revisit it eventually, you may as well keep it. Think of, for instance, the first book in a series that is still being published. Maybe when you get through its latest release, you'll want to pick up book one again.
Does it hold particular sentimental value?
If you don't have plans to read or re-read a book on your shelf, the question left to ask yourself is whether you have any other attachment to that title. Was this book given to you by a beloved friend or relative? Is there any reason this copy holds special value to you? Are the characters simply characters you want to be able to revisit on a whim? If the answer is no, then it may be time to add this book to your outgoing pile.
Of course, different types of books can have other sorts of utility beyond being purely sentimental. Non-fiction or reference books are great to have around to review when doing other sorts of reading. Books with fantastic photos or illustrations are simply enjoyable to crack open and peruse.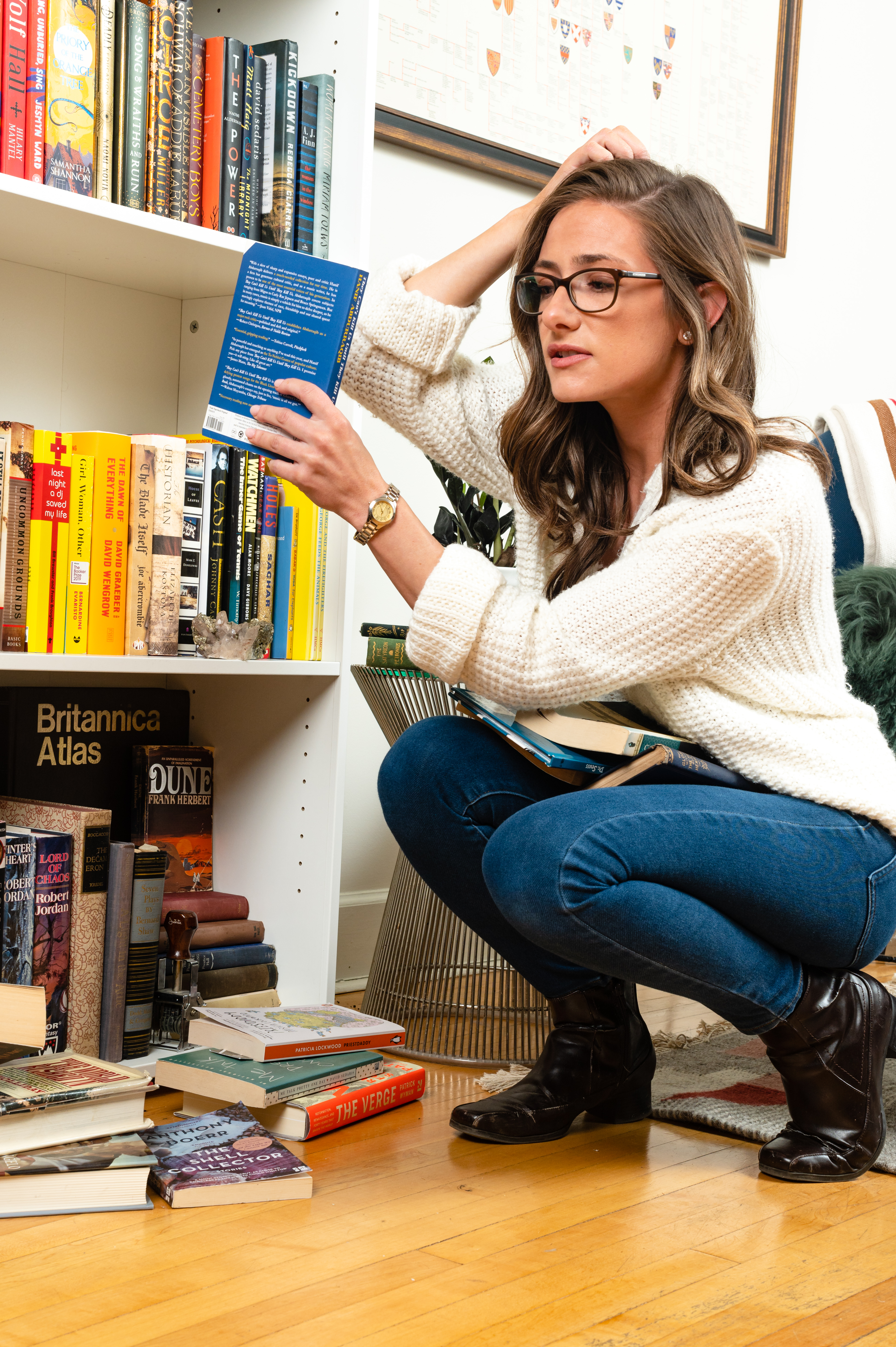 It can be hard to let good books go, but it's important to keep in mind that if you aren't reading it there is probably someone else there who will, and sharing books between readers is what PangoBooks is all about. And of course, the more space you make on your shelf, the easier you can justify those new additions you've been considering.