Essential Tips for Packing and Shipping Books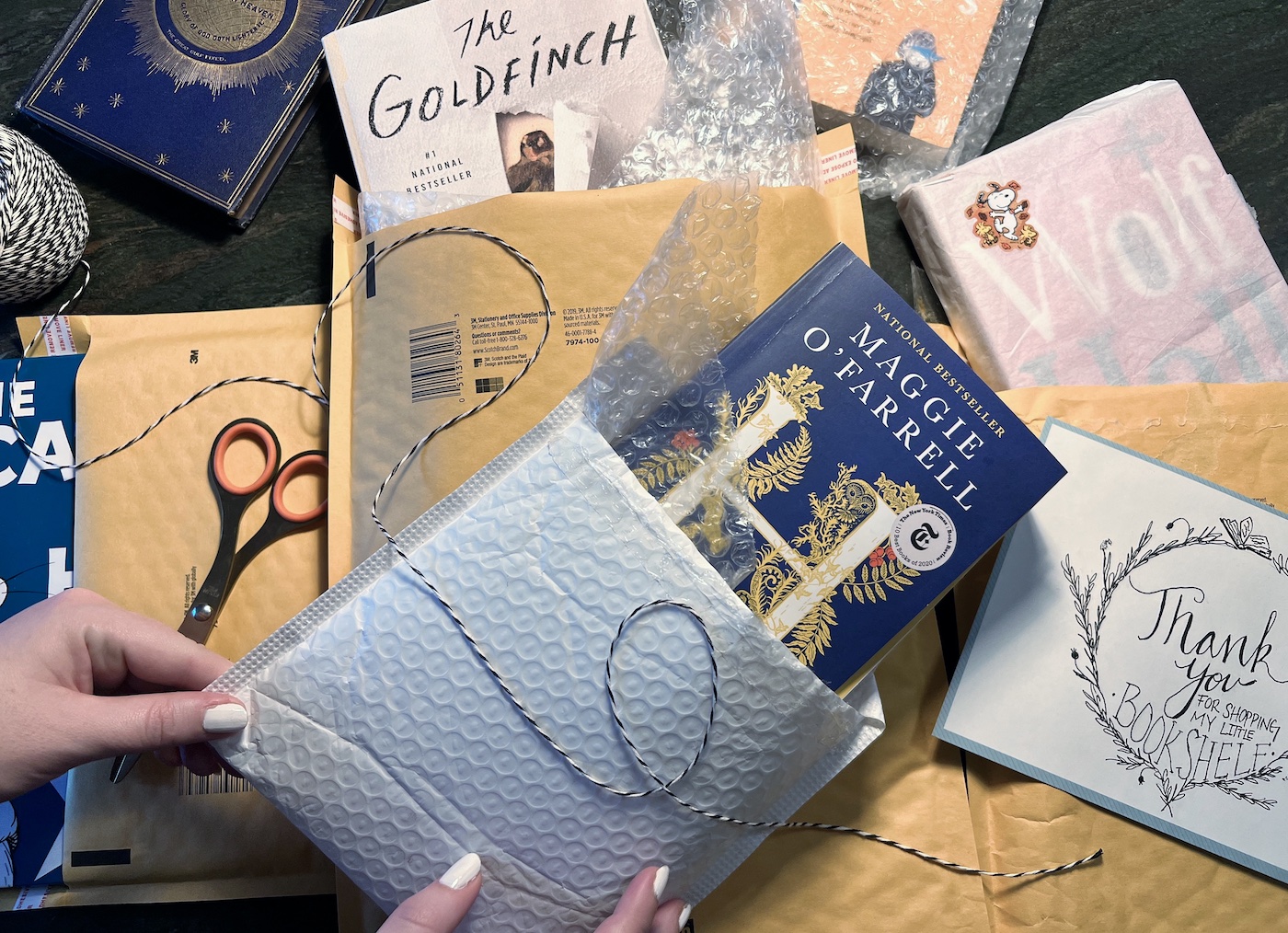 So you've made your first PangoBooks sale. Congratulations and thank you so much for selling with us! It's now time to ship the book and do what you can to make sure that it gets to its new home quickly and in tip-top shape.
Whether you have tons of book shipping experience or this is your first time, we're here to help make sure that every book you sell on PangoBooks gets to its destination exactly as you sent it out. Read on for tips on how to package your books, use PangoBooks shipping labels, and successfully ship each and every book you sell.
Check out this page for more info on a wide range of book-selling topics.
How to Package Your Book for Shipment
Shipping a book isn't as complicated as, say, shipping something easily breakable like a handmade clay pot or shipping something that requires an atypical box like a rented cello. But while book shipping is fairly straightforward, they are still delicate objects, and finding the right-sized receptacle and handling the book with care are important parts of the process.
Small boxes and bubble mailers are both great options for shipping books when you use the right size. Whichever you choose, make sure it fits snuggly around your book. Your book has a long way to go through chutes and multiple mail trucks, and packing it in a box or mailer with too much extra room runs the risk of having the book move around inside its package, jamming its soft corners into the harder corners of the box. If you've ever ordered a paperback from a big box retailer that arrives in less than perfect condition, it may have been the result of a too-big box or bubble mailer.
Corners and the spines of books are where you want to be most attentive in your packaging. Try filling in any extra space in the box or mailer with packing material or extra paper with particular attention to providing support for these parts of the book.
If you're shipping multiple books at once and need to use a larger box, use packing paper or other material to stuff the empty areas in the box around the books. You should also consider wrapping each book individually for extra protection, whether that's in packing paper, corrugated cardboard, or bubble wrap. Whichever you choose, wrap it tightly around the book and tape it, making sure it's snug and won't slip off. Here too you want to pay extra attention to the corners, which tend to be the most vulnerable. Your buyers will appreciate the attention to the detail.
Pro tip: You can save and reuse the boxes, mailers, and other material you receive from your own online shopping, whether they come from a PangoBooks haul or something less fun. Just be sure to remove the old label or make sure that your new shipping label completely covers the old one.
Packaging tips at a glance:


Use a box or bubble mailer that fits the book closely and fill in any extra space with packing material or extra paper.
Take extra care with delicate corners. These are the most damage-prone parts of books during shipping.
Save bubble mailers and book-sized boxes from your purchases to reuse on books you are selling.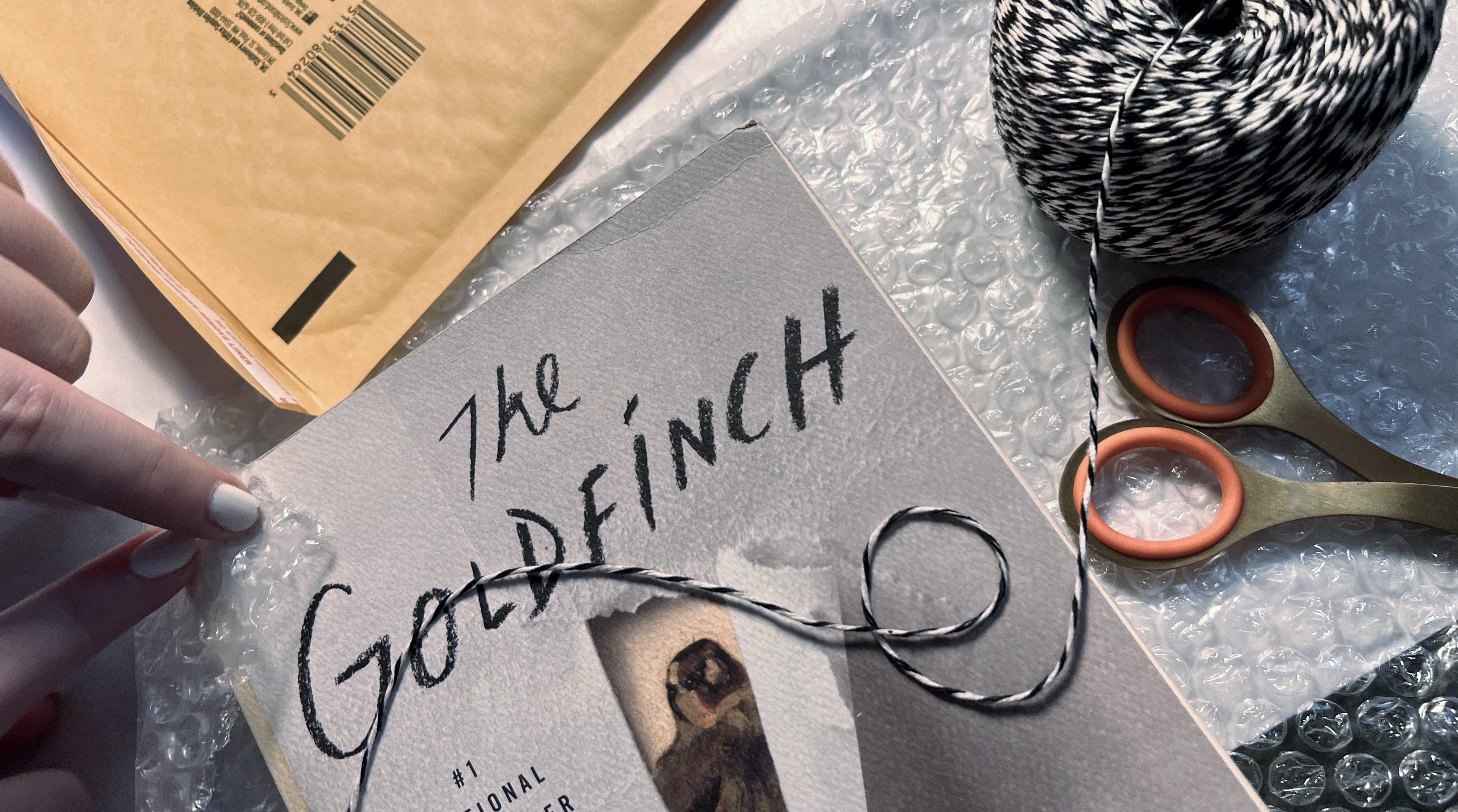 Take extra care with delicate corners when packing your books.
Cost and Labels
PangoBooks makes the shipping process even easier by providing prepaid USPS shipping labels that you can put on your individual book packages. If you choose to use the prepaid labels, the cost of the label will be covered by the shipping price the buyer pays on the listing. If you offer free shipping we'll deduct the cost of the label from your payouts.
When you make a sale, PangoBooks will send you a link to download and print the label automatically. Just print it out and tape it to the package carefully and clearly. Then drop the packaged book off at a post office or a blue USPS mailbox, permitting it fits in the slot. If someone purchases multiple books from you at the same time, we will provide a label for that order to cover the combined shipping. If you encounter any issues with our provided labels, you can also reach out to our support team for assistence.
If you're a super seller, you might want to invest in a label printer or some sticky paper for your printer to make the labeling portion of your shipping process a little easier and faster. With this, you can slap the printed label directly onto your package as opposed to having to tape it down. If you don't have a printer at home, you can usually find printers to use at office stores such as Office Deport or FedEx.
Try saving packing materials for the books you've bought to reuse when it comes time to sell.
Speedy Shipping
No one likes waiting a long time for packages, so try your best to ship quickly. If you can't ship within a day or two, use the PangoBooks app to send the buyer a message to let them know. Book buyers on PangoBooks will be understanding as long as communication is clear. Remember, it's better to set expectations than it is to leave them hanging. On the PangoBooks app, simply go to your account page, press the button that says "sold," select the book in question, and scroll down to find a button that says "message the buyer." A little communication goes a long way.
Have Fun With It!
The only thing more fun than book mail is book mail with surprises. Have you dreamed about opening an Etsy shop selling handmade bookmarks? Why not test it out and send one to your PangoBooks buyer? And everyone loves stickers. Consider buying a pack of bookish stickers and adding a couple to every order you ship out. Fun things like cute stationery, stickers, paper ribbons, or even just a handwritten note thanking them for their business help turn a one-time buyer into a repeat buyer. These little personal touches are a big reason why the PangoBooks community is so wonderful!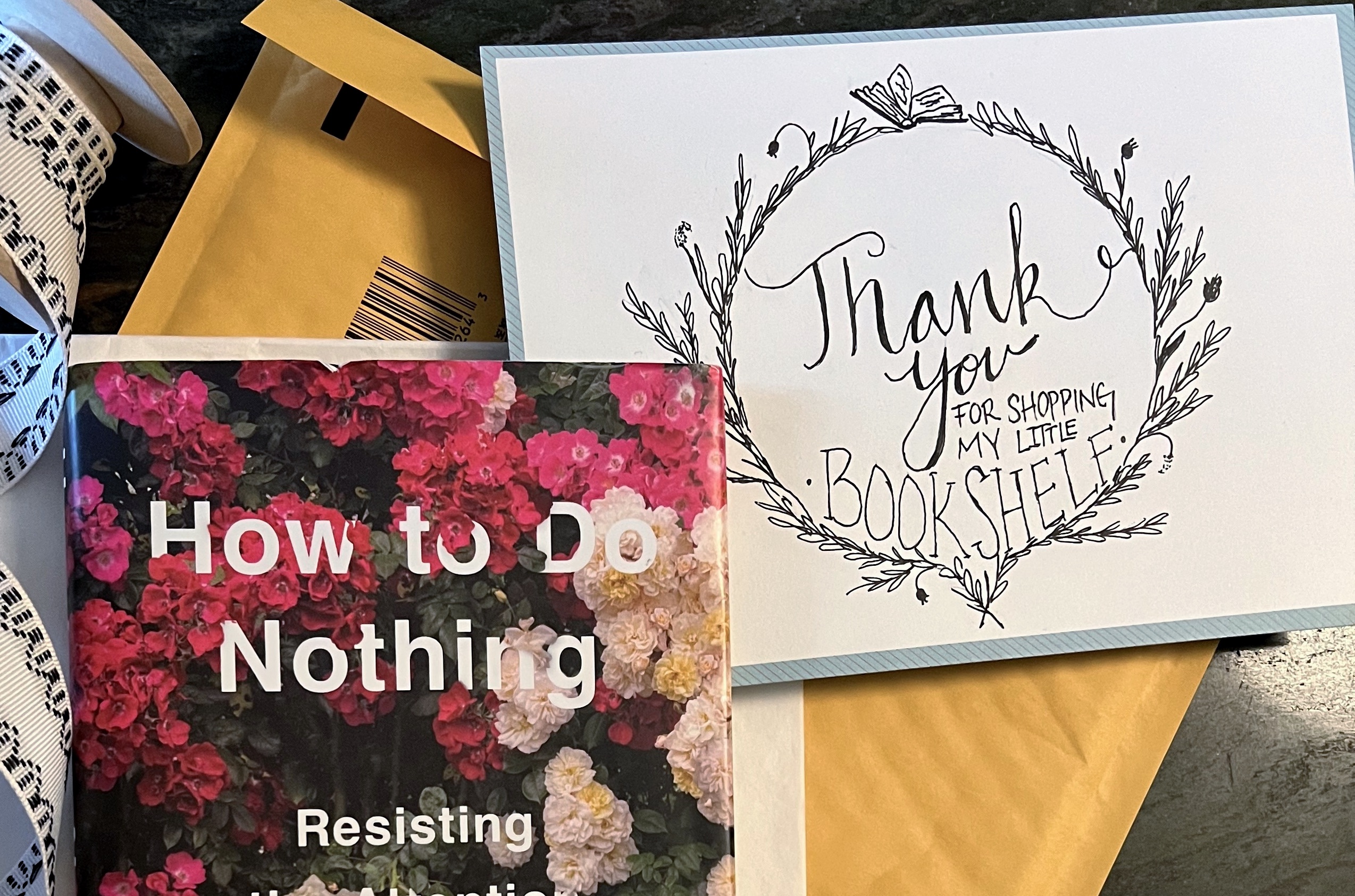 Tossing in a little personal touch like a thank you card can go along way in delighting your buyer!
With all these tips in mind, you're on your way to making the book buyers on PangoBooks very happy. Before long you'll be selling books every week and turning your love for books into a small business. Thanks for reading and thanks as always for selling with PangoBooks!