Announcing the PangoBooks Dream Library Giveaway!
This month on PangoBooks, we're excited to announce a new way to win PangoBucks. All you have to do to enter is buy a book.
With the Dream Library Giveaway, we're giving away $1000 in PangoBucks to help a few lucky Pangoers expand their collection and snag all the books on their TBR. All you have to do to enter is buy any book on the PangoBooks website or app. That's it. Every book you buy counts as an entry, and there's no limit to how many times you can enter.
One grand prize winner will receive $500 to spend on books, with five runner up winners receiving $100 each!
UPDATE: Folks are so excited about our Dream Library Giveaway that we're adding more money to the pot! In addition to a grand prize of $500 and five runner up prizes of $100 each, we're adding an additional fifty winners who will receive $10 in PangoBucks each. That means every book you buy until the end of May can earn you one of fifty-five chances to win!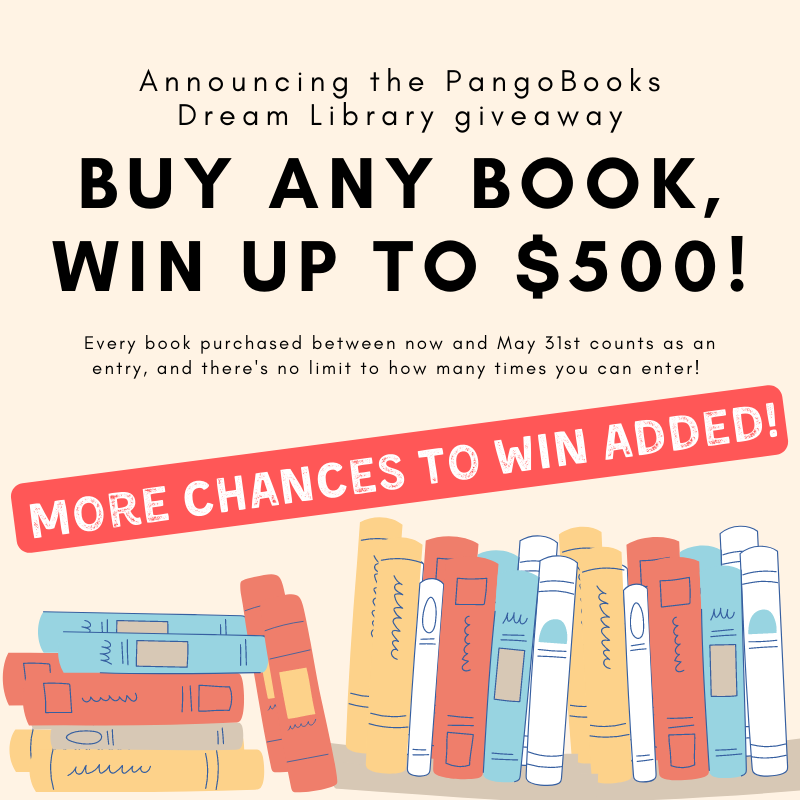 Q: Do I have to do anything to confirm my entry?
A: Nope! All you have to do is buy a book (or many books). Every single book purchase will automatically count as an entry in the giveaway. No additional steps need to be taken to enter.
Q: Are there any restrictions as to which types of book count as an entry?
A: No! It can be a $1 paperback novel or a rare $100 coffee table art book. Every single book bought in the month of May counts!
Q: How will winners be notified?
A: We will randomly select winners on June 1st, 2022 and contact them via the email address on their PangoBooks account.
Q: Do I have to do anything as a seller?
A: Nope, but feel free to help spread the word about this giveaway to folks who might be interested in buying some of your books!
---
And that's all there is to it. Get to shopping on the PangoBooks site or app to start entering. You can look at all the latest listings here or browse by popular hashtags like #booktok or #ya. Thanks for reading and good luck to everyone who enters!