5 Tips for Excellent Book Photography
You've probably been told not to judge a book by its cover. But admit it, you do it anyway. And it's a lot easier to judge a book by its cover when that cover is framed nicely. Getting the right shots of your books when making PangoBooks listings is the key to becoming a star seller. Follow the steps and tips in this guide for our recommendations on how to photograph your books consistently and effectively every time.
PangoBooks Photo Tips at a Glance:
Use consistent, bright lighting and try to avoid shadows getting in the way of the book's cover.
Keep your photo style consistent to help develop a brand for your Pango shop.
Include multiple photos of each book you list.
Don't fret about buying fancy photo gear. You can achieve excellent results with what you have on hand!
Use Bright and Even Lighting
When taking pictures of books, good lighting is far more important than a fancy camera or backdrop. When shooting your books, aim for even, consistent light with no shadows getting in the way of your shot. Try experimenting with various lighting setups and sources around your home to see what works best for your aesthetic. Or simply use the natural light coming in from a big window. Similarly, going outside to take book photos is a tried and true method. Outdoor book photos can look fantastic and can be inspiring for your potential buyer: what's better than being outside with a book on a bright autumn day?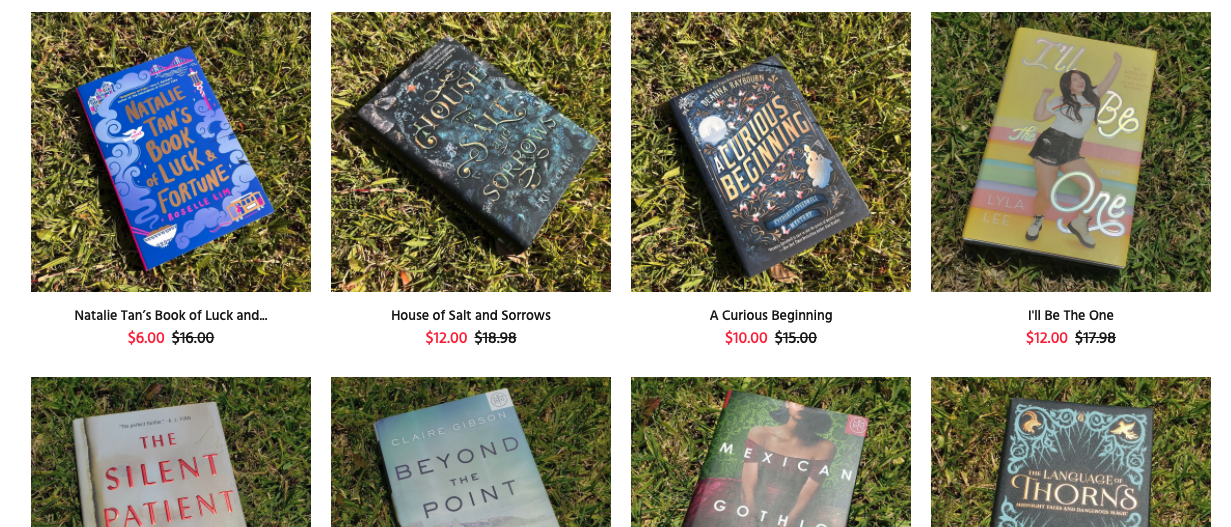 Taking book pictures outside is a reliable way to achieve good lighting. 📷 via @shutupnread
Develop an Aesthetic and Keep It Consistent
Something that sets book-focused accounts on Instagram (aka Bookstagramers) apart from others is if they have a curated aesthetic. Much like Bookstagram, a consistent aesthetic on PangoBooks can help communicate the type of vibe people can expect from your shop. For example, a dark academia-inspired shop that sells classic lit books would have earthier tones and backgrounds. A romance-inspired store might use more pinks and bright light. A shop that specializes in YA contemporary books would have more colorful vibes.
When photographing your books to sell on Pango, we recommend using the same background, same composition, and a consistent aesthetic across all your lead photos. As buyers browse the feed and navigate the site, they'll start to recognize your style, spot your books, and identify you as an outstanding seller. A consistent photo style also communicates that you're someone who takes a professional approach to your book selling.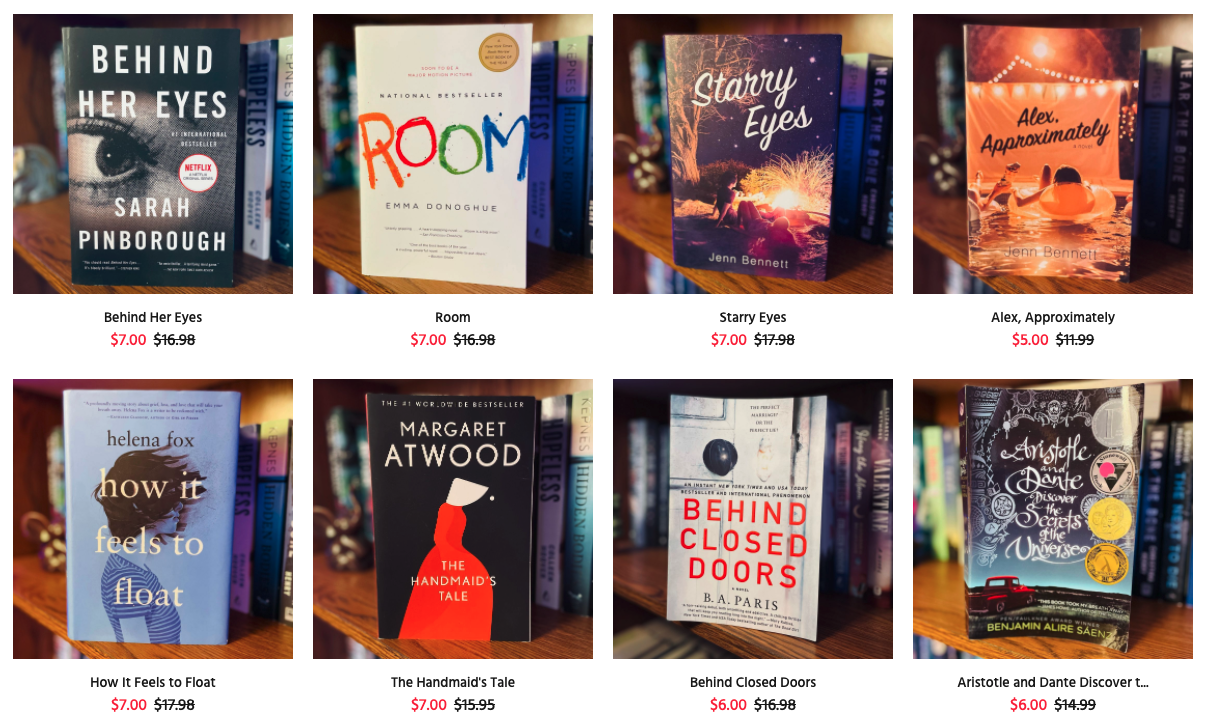 Keep your photo style consistent to make your listings recognizable. 📷 via @kendura_
Show Your Shop's Personality
While showing the front cover of a book clearly and completely is important, there's still plenty of space to take advantage of adding a little personality to your listings on your Pango shop. Perhaps you can use a background with some interesting texture in every photograph. Or maybe, you'll find some relevant props to toss in on the edge that don't get in the way of the book in the center. If you're selling similar-looking books, some basic props, like fake flowers that match their aesthetic can be a worthy investment. Remember to stay consistent: your distinct background and style will help create a brand for you and your shop.
Include Multiple Pictures
If you're someone who's never satisfied, you'll be thrilled to learn that on PangoBooks, you can add multiple images to any listing either when first making it or after it's posted. We encourage folks to add photos of the back cover, any signs of use, and really anything else a buyer would want to see when considering a purchase. If you want to go all out, you can even try including a shot or two of some of your favorite passages from the book.
Don't Fret: Work With What You Have!
As you can see, there are tons of different strategies you can use to make your books look their best when selling on Pango and help bring some character to your photos and listings. What you don't want to do is stress out about needing fancy photo gear. Sure, a ring light and a DSLR may be awesome things to have if you're interested in photography, but you can achieve equally good results with a smartphone and a little creativity. A little bit goes a long way.
With these tips in mind, you'll be taking Bookstagram-worthy photos in no time. In closing, here are a handful of lead images from PangoBooks listings that we think hit the mark on all of the points above: