10 Ways to Find Your Next Read
In a world where book recommendations are plentiful, finding your next read can still be difficult. Maybe you struggle to narrow down your choices, or you can't figure out what kind of book will suit your mood–Whatever the case is, this list has a solution for your woes. You'll be adding that next read to your cart in no time.
1. Your TBR pile
This may seem obvious, but your TBR list is the best place to start when you're looking for that next read. If you've run out of unread books on your list, read on.
2. Lists
Plenty of indie bloggers write lists rounding up recommended books that are new or coming out soon, like Pop Goes The Reader. You can also find lists suggesting books on sites like Buzzfeed and BookRiot, where you can browse recommendations or search for any specific criteria you're looking for: LGBT, YA, paranormal, historical fantasy… Chances are, if there's a genre you love, you're not alone and there is a list out there full of books that would make a perfect next read.
3. Booktok
Booktok is a great resource for finding your next read. Many Booktok creators make straightforward book recommendation videos, while others will grab viewers' attention by describing a dramatic scenario before revealing it's actually the plot of a book. Whether you want to be tricked into your next read or find it clearly, Booktok can help!
4. Browse genre tags
If you tend to read in a specific genre or you feel like you've been reading too much of one genre and want to switch it up for your next read, check out the genre tags in the PangoBooks app. The top tags can be found on the Shop tab, or you can simply type a genre into the search bar directly. Pango sellers are skilled in the art of knowing their audience and tag their books accordingly, catering to niche tropes and interests like #enemiestolovers and #darkacademia!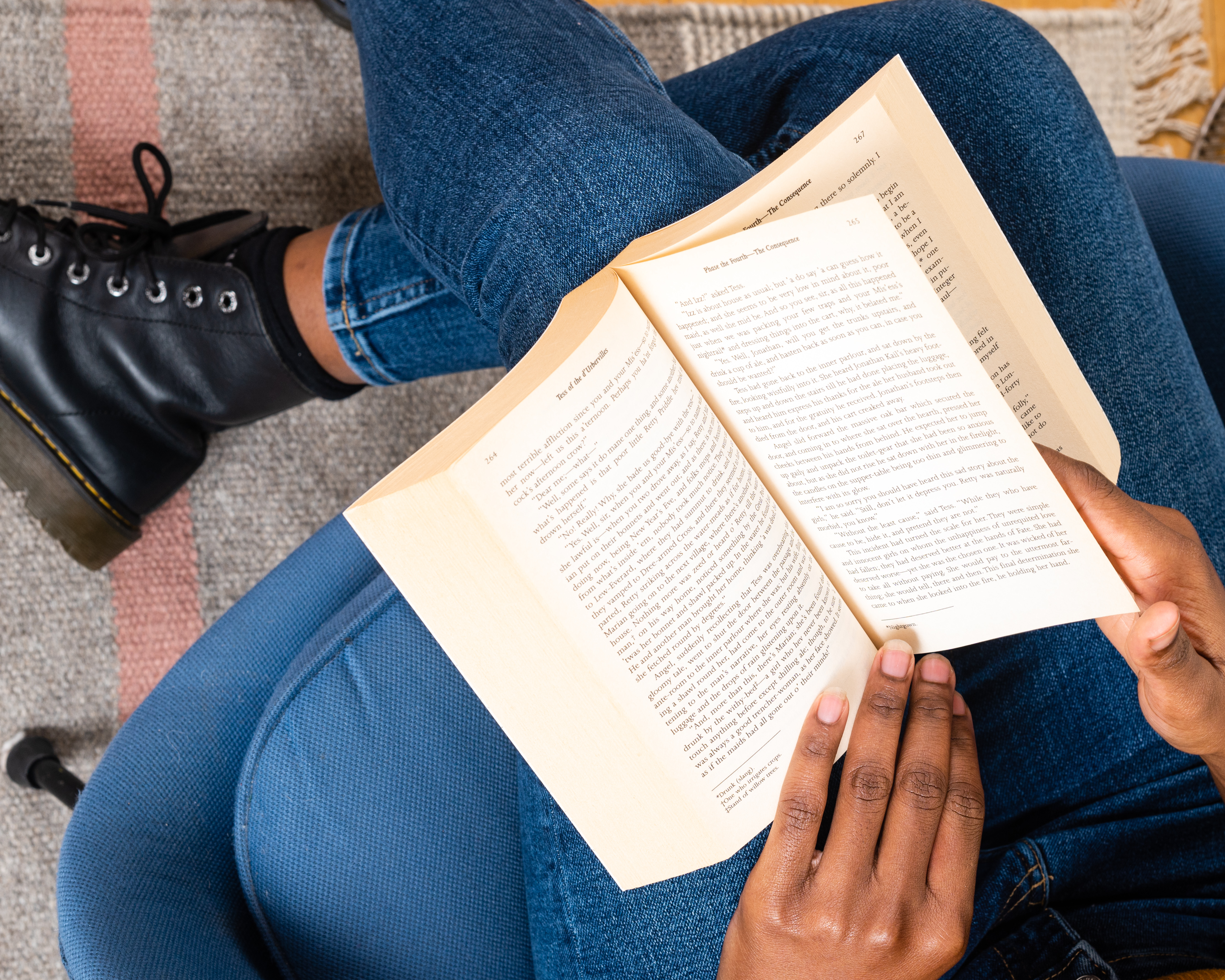 5. Take advantage of the "Sellers Based On Your Interests" recommendations
On the "People" tab in the app, there's a section for Sellers based on your interests, which uses your preferred genres to recommend sellers with good ratings and shelves full of books you might love! Maybe you'll stumble upon a favorite new series, a novel you've been meaning to read but forgot about, or a classic that you're in the mood to reread.
6. Ask a friend
If you're on BookTwt or Bookstagram, chances are you've seen the 12 Books Challenge created by bookstagrammer Shadowbooker. The rules are simple: post an empty template and have 12 friends pick books you should read this year. If 12 is too big a commitment, you don't need to use a template to ask your friends for recommendations!
7. Book recommendation websites
Websites like What Should I Read Next and Whichbook are created specifically to help you find your next read. On the former, you can search for a book you enjoyed and get recommendations based on comparison to that book. On the latter, you can choose from a variety of search criteria, including mood, emotion, character, and plot for personalized recommendations.
8. Commit to an author
Pick a recent favorite book and try reading more from the same author. For example, contemporary authors like Becky Albertalli and Adam Silvera have extensive bodies of work with complementary themes and even Easter eggs that tie some of the books together! Many authors that are currently popular might have early releases that you may have missed. Pango's app makes it easy to search by author–just type their name in the search bar and find your next read!
9. Browse Booktube
If you have any preferred Booktubers whose opinion you trust, their channels can be a great source for finding your next read. If you're new to Booktube or more of a casual enthusiast, just search by genre, author, or mood and you'll be sure to find a slew of recommendation videos. Where book roundup lists on blogs typically recommend more books than Booktube recommendation videos, Booktube videos tend to be more in-depth on a reader's personal opinions on the books.
10. Watch a movie
This sounds like an odd suggestion, but hear us out. Many movies or TV shows reference or are inspired by literature. Showing off certain books is a trend in film and TV, often used to develop a character. As a result, culture writers and Twitter users have created lists rounding up the books characters in shows like Succession or The White Lotus have been reading. You can try to read like your favorite character, or maybe read like one you dislike to try to understand them better.
Hopefully with all these tips and tools in mind, you'll have your next read in no time. And when you're feeling lost again when that one's finished, just come back and try another method!